Power BI Ultimate Variance Chart – FAQ (IBCS (R))
This Chart is perfect to compare and visualize variances in Finance (Actual vs Budget, Forecast…) The Power BI Ultimate Variance Chart Custom Visual has basically 3 Chart Types included. The base visual shows a value, reference value and the deviation of those. Two bars or Columns which are representing value & reference value are overlapped displayed or an in-bar chart style can be selected as well. You can add to this base Chart an "Absolute Variance" and/or a "Percent/Lollipop Chart".
Always use 2 fields:
Use Value – (minus) Reference Value (Act-Budget,..)
or
Value + (plus) Deviation Value (Act+Movement_)
The Free Edition has only one Chart Type instead of 7, a watermark and missing features.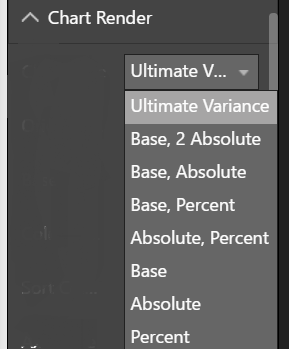 See the Picture below for the missing Features of the Free Version: (X – means not available in free Version)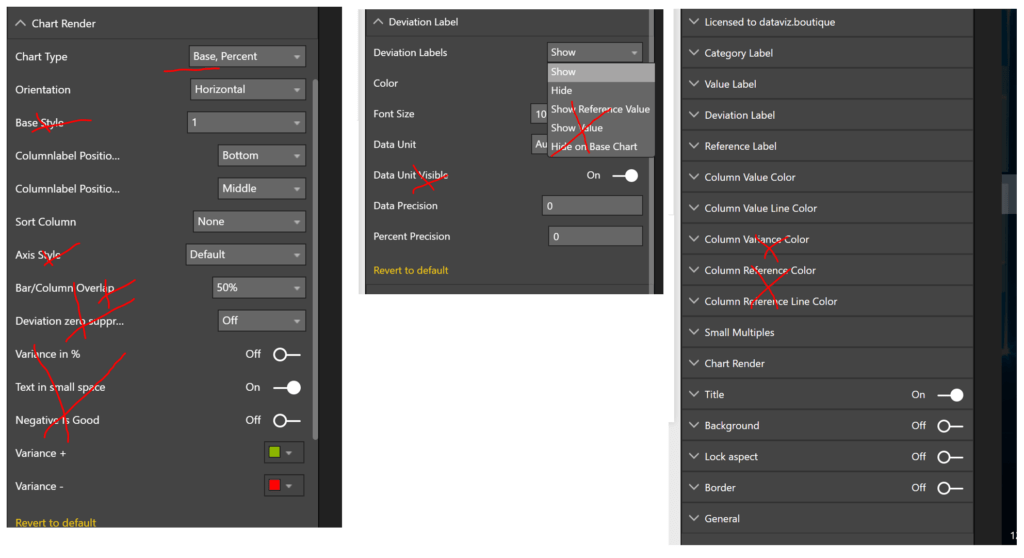 See the Picture below for Features of the commercial Version, it contains 7 Chart Types: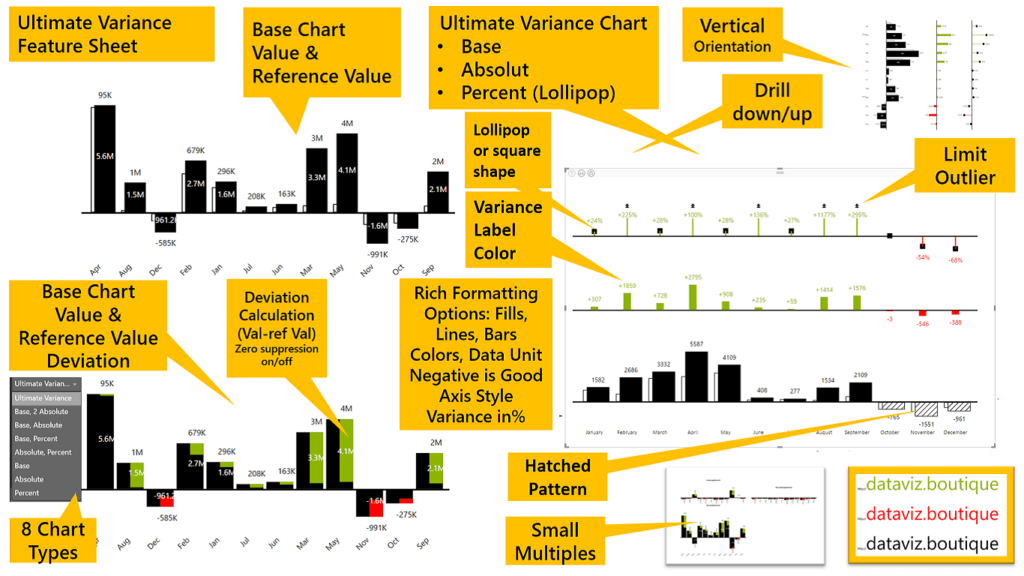 Feature Compare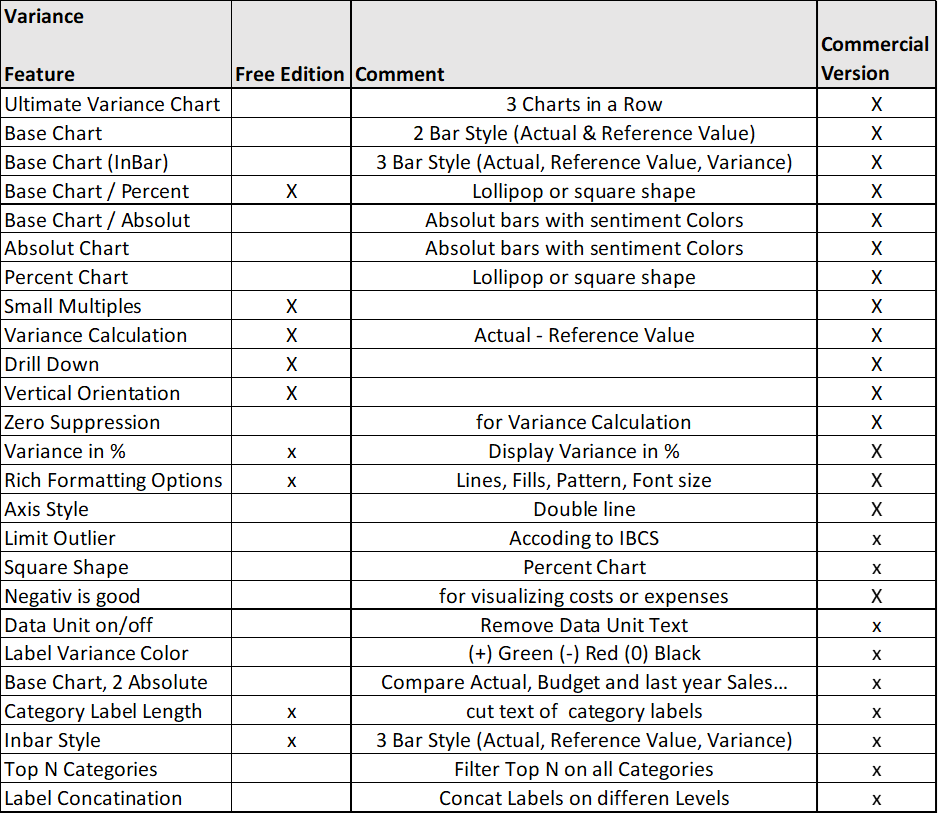 2) Automatic or manual Sub total: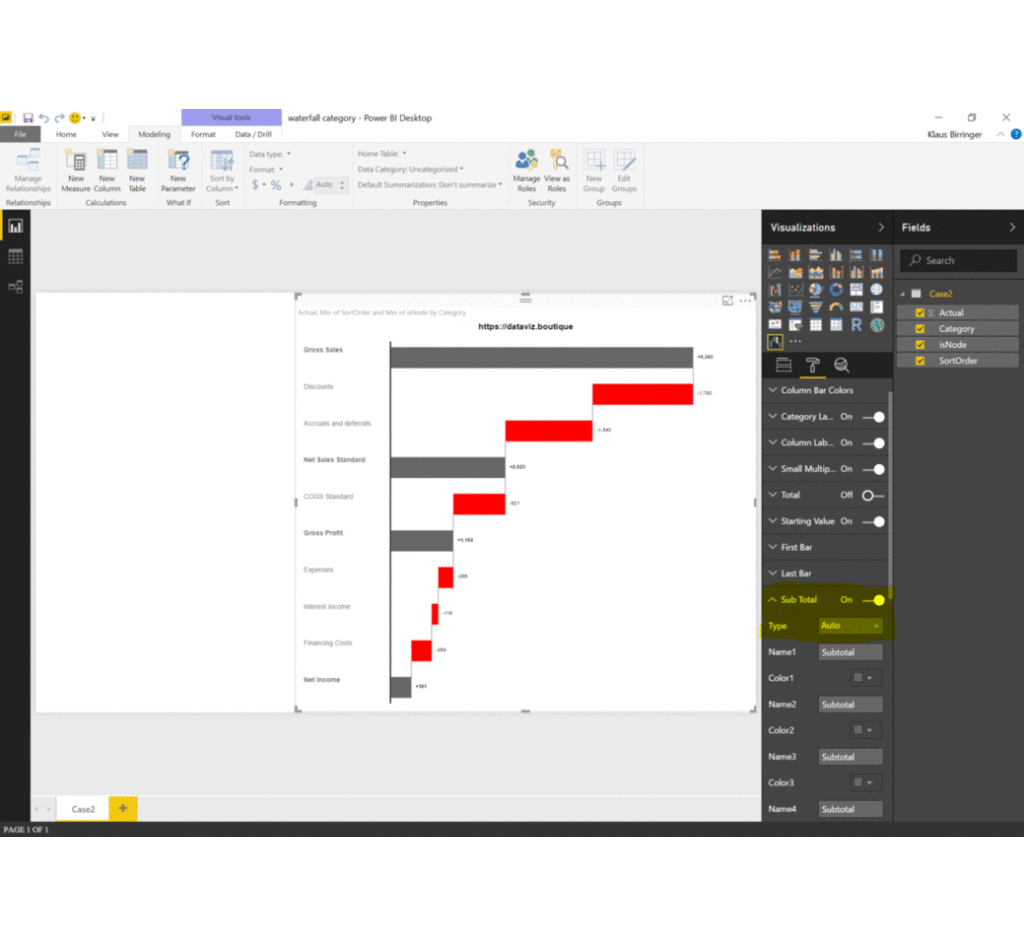 3) Want to have a Top N filter on more than one Category on Visual Level?

Here is the Solution: